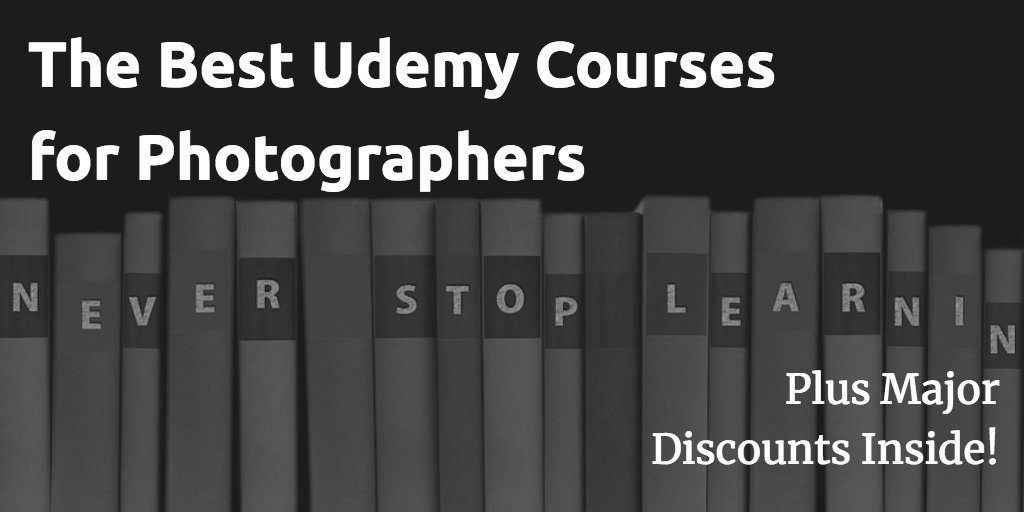 I've taken quite a few online courses in my life and I think it's easily the best way to learn about business and improve your photography business.
I also listen to a lot of podcasts and read a lot of blog posts, but something about taking a streamlined course really helps me (and so many others) master a new skill.
Quite often, Udemy runs an insane deal where they're giving away all of their courses (some worth up to $1000) for just 10 bucks.
When I first started looking through all of their courses, I was totally overwhelmed. It'd take forever to pick which ones are worth your time (even if they are just $10).
So I did the hard work for you and outlined the top courses specifically for photographers.
Again, many of them are normally $100 or more, but for this week only, ALL UDEMY COURSES ARE UP TO 90% OFF.
This deal expires January 11th, so don't think you'll sign up for it later. You'll forget (I almost did!).
In this article, you will learn:
Top courses for improving your photography
Which courses are critical to photo business success
The absolutel best courses for marketing your photography
Courses that will help you build and run a successful photography business
And classes that will improve your overall life as a photographer
Let's dive in.
Best Udemy Courses for Photo Editing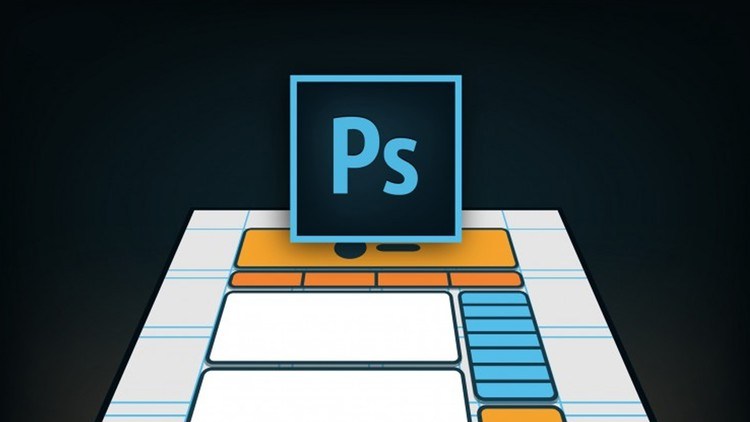 What Will You Learn?
Learn How To Master Photoshop CC
Take Your Creativity To The Next Level
Practical real-life lessons that are essential for the creative professional.
Complete working files for you to follow along at your own pace.
Author: Infinite Skills
Rating: 4.5 by 1,456 students
Currently Enrolled: 27,289+ students
Price: $50
Currently: $10
---
PORTRAIT PHOTOGRAPHY MASTERCLASS – PHOTOSHOP PRO TECHNIQUES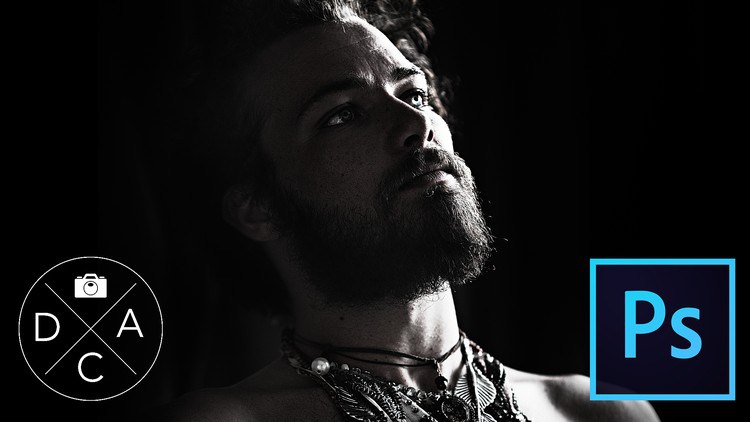 What Will You Learn?
Fix common issues in the photos ("flat" images, washed out sky, eyes in the shadow, low contrast, lack of definition, lack of details and texture)
Master the most powerful Photoshop adjustment tool- The Curves
Learn how to work with masks and how to blend them in a seamless way
Learn efficient and quick workflow based on Adjustment Layers
Learn useful techniques to pick out details and in an intelligent way sharpen selected areas in the photo
Massively improve images by applying targeted adjustments in a few simple steps
Increase distinction in the photographs & add drama
Work with "non destructive" techniques to further enhance the images
Realize artistic vision with help of presented powerful Photoshop techniques
Brighten & enhance subject's eyes
Perform basic clean up on subject's skin
Introduce highlights to the subject's hair
Author: Kasia Zmokla
Rating: 4.3 by 158 students
Currently Enrolled: 6,188+ students
Price: $200
Currently: $10
---
Best Udemy Courses for Photography Skills
PHOTOGRAPHY MASTERCLASS: YOUR COMPLETE GUIDE TO PHOTOGRAPHY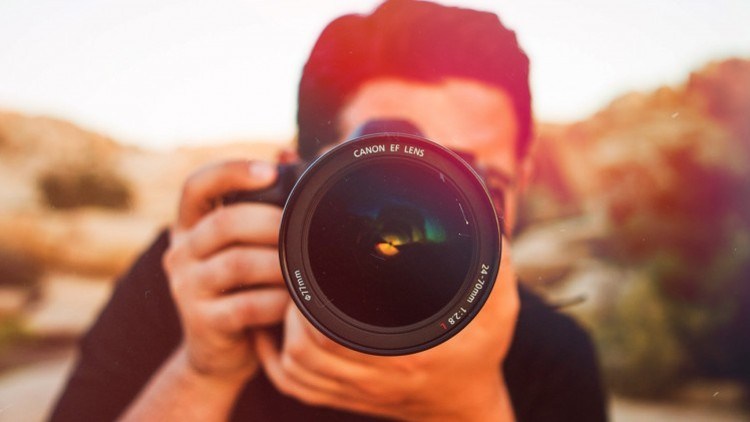 This is the most popular and comprehensive course on photography on Udemy.  Even if you don't have a camera, you're going to be able to use your phone in most of the lessons. It really doesn't matter what you use to learn composition, right?
The course got a solid 84% rating (4 to 5 stars) by over 10,000 students, which is pretty solid.
Author: Phil Ebiner, Sam Shimizu-Jones
Rating: 4.5 by 10,164+ students
Currently Enrolled: 148,580+ students
Price: $50
Currently: $10
---
BEGINNER NIKON DIGITAL SLR (DSLR) PHOTOGRAPHY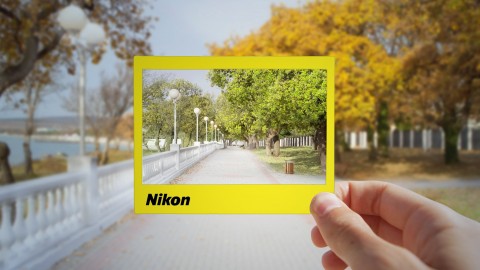 I bought my first Nikon because it was the cheapest DSLR that Sam's Club had that day (true story).
This course isn't super long, but it does explain everything that the Nikon owner's manual leaves you to figure out on your own.  If you wanted a pro to explain your first camera to you, this is the course for you.
Most of the student feedback is extremely positive, with 93% of students who left a rating giving the course 4 or 5 stars.
Author: JP Pullos
Rating: 4.6 by 1,863+ students
Currently Enrolled: 14,026+ students
Price: $20
Currently: $10
---
THE ART OF BLACK AND WHITE PHOTOGRAPHY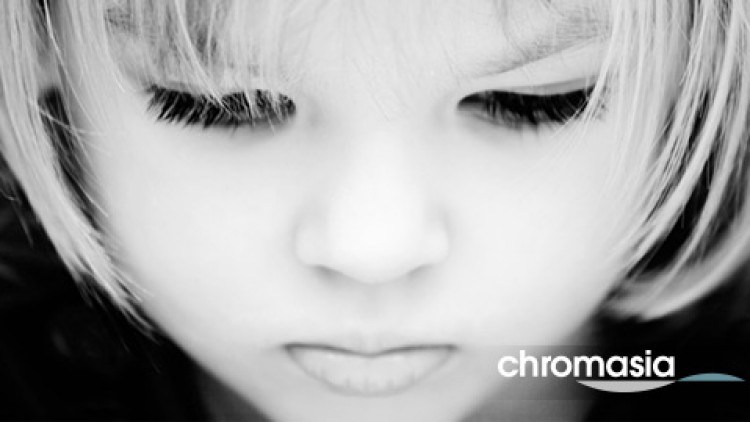 This course not only covers the shooting of black and white photography, but also the editing (primarily in Photoshop).  It's helpful for learning both basic and advanced methods, conversion techniques, black and white portraits, and tonal range enhancements.
Like the previous course, this one has had 94% of the students give it a 4 or 5 star rating (of those who left one).  This is Udemy's top course on B&W photography.
Author: David J.Nightingale
Rating: 4.7 by 299+ students
Currently Enrolled: 9,089+ students
Price: $150
Currently: $10
Click here to check it out on Udemy.
---
HOW TO BE A PROFESSIONAL OUTDOOR AND NATURE PHOTOGRAPHER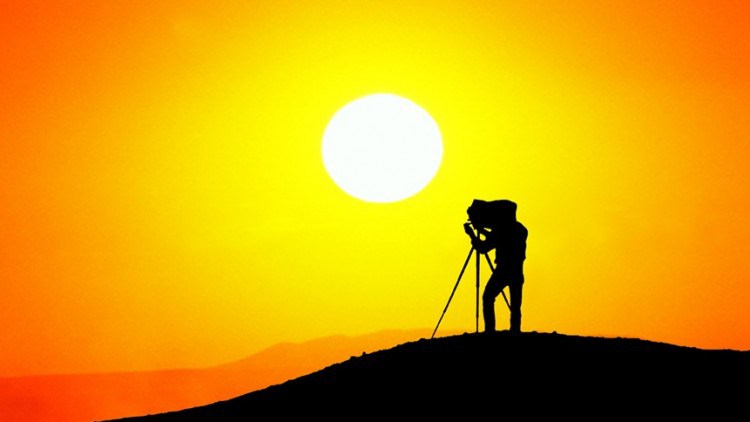 Most of the readers of Photo MBA are wedding and portrait photographers, but I'm finding that more and more I get emails from photographers looking for advice on outdoor photography.  If you're looking to make a serious go at an outdoor photography career, you'd be an absolute fool not to grab this course for ten bucks.
This course covers everything from discovering what outdoor shots are most marketing, how to take those sots, and how to make a larger business out of your portfolio.
Author: Charlie Borland
Rating: 4.3 by 571+ students
Currently Enrolled: 9,458+ students
Price: $75
Currently: $10
Click here to check it out on Udemy.
---
WEDDING PHOTOGRAPHY: COMPLETE GUIDE TO WEDDING PHOTOGRAPHY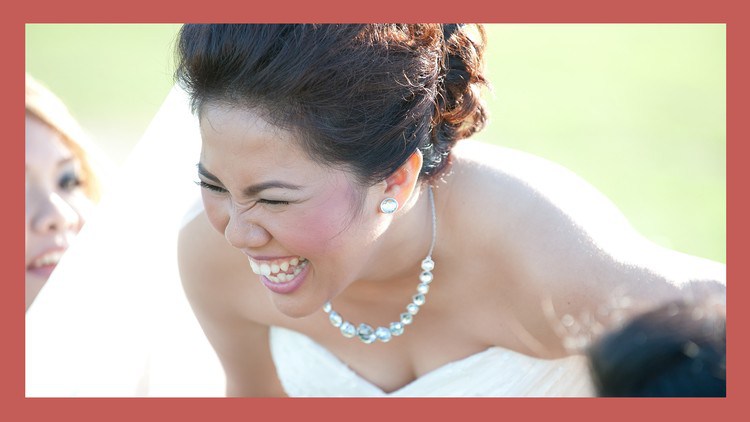 If you're looking to break in to the field of wedding photography, $10 in this course will be the best investment you ever make.  If you're a veteran looking to grow your business, even if you only get one incredible tip out of the whole course, you've still gotten an insane value.
Author: Phil Ebiner, William Carnahan
Rating: 4.4 by 521+ students
Currently Enrolled: 18,195+ students
Price: $50
Currently: $10
Click here to check it out on Udemy.
---
EASYDSLR DIGITAL PHOTOGRAPHY COURSE FOR BEGINNERS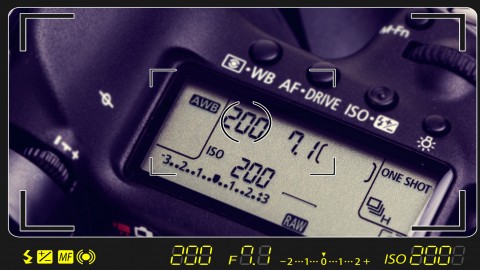 I shot on auto forever. Like embarrassingly long. But if you're an experienced photographer, you know that learning the full capabilities of your camera is like unlocking some sort of superpower.
What's cool is that we've ALL been there. All of us had no idea what we were doing at SOME point.
If you're there now, or feel like you just aren't getting the most out of your camera, check out this course and review the basic principles of DSLR camera and move beyond AUTO mode.
Author: Ken Schultz
Rating: 4.5 by 443+ students
Currently Enrolled: 8,007+ students
Price: $35
Currently: $10
Click here to check it out on Udemy.
---
Best Udemy Courses for Photography Marketing
Marketing is all about telling stories and getting more eyes on your work. The courses that follow focus on marketing your photography and getting more eyes on your website.
FACEBOOK ADS & FACEBOOK MARKETING MASTERY GUIDE 2017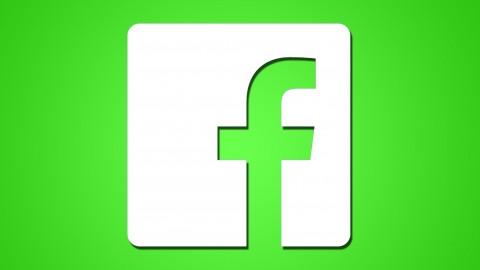 Facebook ads remain a mystery to so many photographers.  But no more!  This course will help you with all of the following:
Mass post quickly to various social media networks
Market on Facebook Advertising with ease
Connect with new audiences and lower ad costs via Facebook Ads
Track Facebook ad conversions
And more!
Rating: 4.6 by 5,439+ students
Currently Enrolled: 38,077+ students
Price: $120
Currently: $10
Click here to check it out on Udemy.
---
GO VIRL ON 7 SOCIAL MEDIA MARKETING PLATFORMS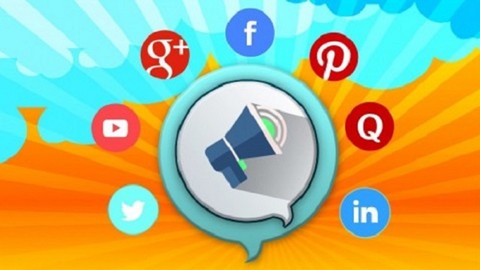 I always tell photographers to only post where their target audience is, but what's cool about understanding virality is that it's really just learning the keys to understanding why things matter and why they get shared online.
Add 1,000s of fans and followers on 7 major social media platforms
Improve SEO and search result rankings for your website
Ensure readers and viewers share and like your content
Grow your email list and turn every link into a sales opportunity
And more!
Rating: 4.5 by 511+ students
Currently Enrolled: 11,931+ students
Price: $195
Currently: $10
Check It Out On Udemy!
---
Best Udemy Courses For Your Photography Business
I've been screaming from a mountaintop for years that the two biggest mistakes photographers make online are not writing enough and not having a WordPress site.  If you want to fix that (and you do, if you like great clients and more money), these courses will help you start your WordPress site and improve your copywriting skills.
COPYWRITING SECRETS – HOW TO WRITE COPY THAT SELLS

Improving your copywriting skills (the words that sell your work on your website's contact, pricing, and about pages) maky not seem relevant to photography at all, but they're easily as important as the quality of the photos your show on your site. In this course, you'll go from novice to master, learning:
Structure and write compelling sales copy
Apply the power of emotional drivers, even when writing in a B2B environment
Beat run-of-the-mill writers who focus on needs
Write powerful calls to action
Rating: 4.6 by 1,412+ students
Currently Enrolled: 20,869+ students
Price: $90
Currently: $10
---
WORDPRESS FOR BEGINNERS – MASTER WORDPRESS QUICKLY

From beginner to master, this course will walk you through setting up your site, step by step.
Install WordPress on your PC or Mac computer, so you can learn without having to pay hosting or domain fees.
This course will teach anyone to build a function, beautiful, responsive website with WordPress.
Navigate around the WordPress dashboard, know what everything does and how to use it.
Understand the main features of WordPress
Star Rating: 4.5 by 2,786+ students
Currently Enrolled: 17,900+ students
Price: $195
Currently: $10
---
LEARN WORDPRESS – A QUICK AND EASY GUIDE

No excuses here. I've given you two courses on WordPress so now you have zero excuse to have a crappy Wix site or some other garbage.  No more wondering why nobody books you from your website. YES!  This course covers everything you need to know and do to get your WordPress site up and running.
By the end of this course you will be able to set up your own self-hosted WordPress website the right way!
STEP ONE: Buy a domain name.
STEP TWO: Buy the right hosting for your needs.
STEP THREE: Get everything pointing to the right places.
Plus more!
Rating: 4.1 by 79+ students
Currently Enrolled: 4,311+ students
Normal Price: $20
Currently: $10
---

Word of mouth is the best way to sell photography.  As a photographer, the bigger your network, the bigger your net worth.Here's the blueprint to increasing both:
The secret formula for every connection
Explode your success by learning how to build out your inner circle
The art of Super Connecting
10X Your sales in 90 days
Plus more!
Rating: 4.6 by 56+ students
Students Enrolled: 2,161+ students
Price: $20
Currently: $10
---
Best Udemy Courses For the Photographer's Life
LEARN OPTIMAL SLEEP TO IMPROVE YOUR HEALTH, ENERGY, AND MIND

Sleep is the most important asset in your business. It's the multiplier. In the early days we sacrifice it to get ahead but as we start to grow our business, the focus, clarity, and creativity that come with improved sleep become game changers. Multiply that with improved health, mind, and energy and you have a winning formula.  The course also includes tips for better nutrition and reduced stress as they relate to sleep!
In this course you will learn the foundations of how to get quality sleep. This course will cover all the principal components of how to tailor your lifestyle to achieve optimal sleep.
You will learn specific practices that relate to diet, exercise, morning and evening habits, and environment design that will aid you in your sleep.
Star Rating: 4.1 521+ students
Currently Enrolled: 22,617+ students
Price: $195
Currently: $10
---
Finally, are you curious how I decided what would qualified as the best udemy courses for photography?
First, I set a baseline for reviews at 30 and the course had to have an average rating of 4 stars or higher.
If a course had high ratings, but a lower number of reviews, I included that at the end of each section as well.
Obviously, this will change over time. If you notice something is incorrect, please let me know in the comments below.
Remember, this special $10 deal is only good until January 11th.
I know that if you're a photographer looking to take your business to a new level in 2022, you'll find something on this list that will help you improve.
This post was composed on January 1, 2018 and most recently updated on January 1, 2022.