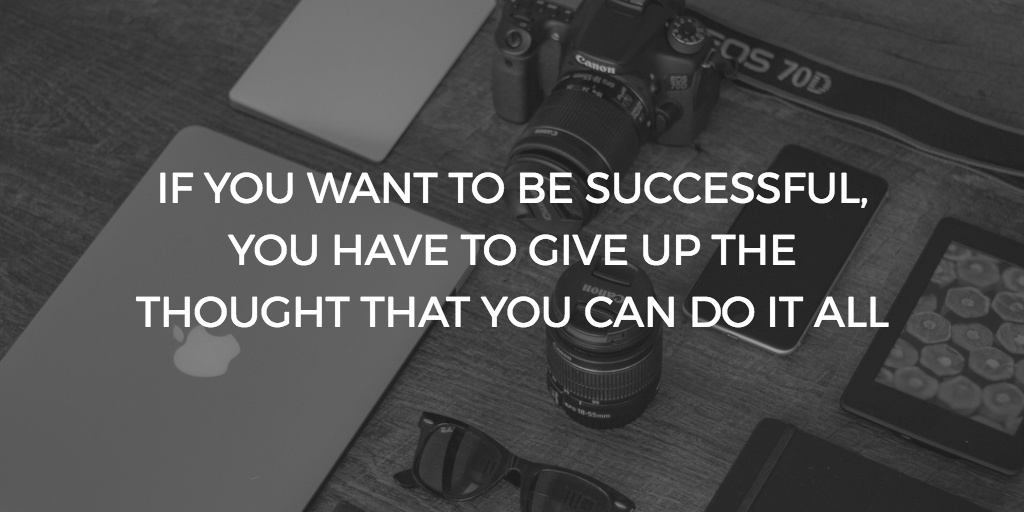 Lack of revenue is the number one reason that most photography businesses fail.
They just aren't bringing in enough money consistently.
I'm willing to bet that if you could wave a magic wand to change one thing in your business, it would be to bring in more leads.
Wouldn't it be amazing if you could get more website traffic and leads without doing any extra work?
You're not alone on this, either. Even veteran photographers, like Shane Cleminson, need more leads.
Shane has photographed over seven-hundred (700!) weddings in 15 years.
He's built a great system for closing sales and interacting with clients. In fact, if he can get in front of a bride-to-be, Shane can make her a client.
It didn't make sense. Why was he still struggling to provide for his family the way he wanted to?
It seemed like everybody around him was making more money than he was even though he's the best photographer in the area.
Why was he still not making the kind of money he wanted to even though he was doing "everything" right?
He posted on all the major social media sites
He advertised on all the major bridal and wedding websites
He tried Thumbtack and other local sites
But to no avail…
Below, you'll discover how Shane increased his prices, decreased his hours, got 300% more leads and brought in an EXTRA $42,000 (all without him having to lift a finger!).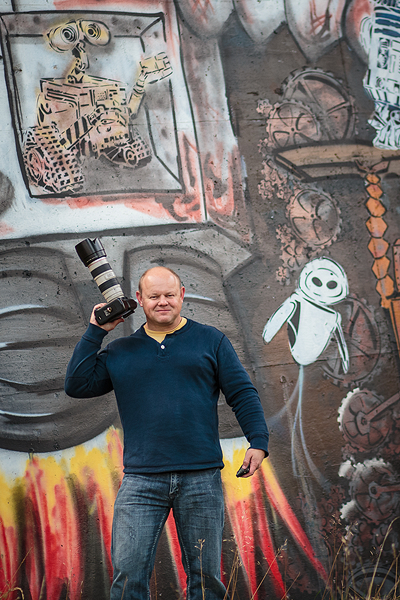 Not only was he able to bring in over $42k more revenue, but he also increased his prices and decreased his hours.
Every wedding photographer's dream, right?
Here's how he did it….
ESTABLISHING SHANE'S GOALS
Although I typically do most of my work virtually, Shane and I met in person to discover how I could help him and his business.
I realized that despite doing great work, Shane needed more leads. The best way for us to accomplish this was through his website (you should always look at your website to get leads, not your photography portfolio site). We focused on three goals for this project:
Increase his main keyword search rankings (primarily in Google).
Increase the traffic to his blog posts and images.
Increase the number of conversions (visitor to lead) from his website.
Shane was nervous, and rightfully so. Search Engine Optimization is a sketchy world. Just like you (and me!), he gets emails everyday from "agencies" claiming they can help when they'll really just destroy his website.
What if my work didn't work for him? What if it made things worse?

Could he really afford to have LESS leads?
WANT TO STEAL OUR $42k LEAD GENERATION PROCESS?
Increase his main keyword search rankings (primarily in Google).
Google relentlessly changes its ranking algorithm in order to make search results better for people.
However, we know that a few things still matter more than others in search.
Links – Links are still the #1 indicator to search engines that you have great content. If other people on the web are linking to it as an authority, it must be good.

Time on site – If somebody stays on your site longer without clicking back to Google, it means you have great content and Google will rank you higher.
To increase Shane's keyword rankings, we used a 20-step link outreach process and built really high quality links to Shane's blog.
This special process gets other sites to write about Shane, use his images, and allows us to create content for them (all of which benefit Shane directly).
Not only do we benefit from the traffic that comes in through the links, but the improved link-profile tells search engines like Google to rank him highly for his keywords.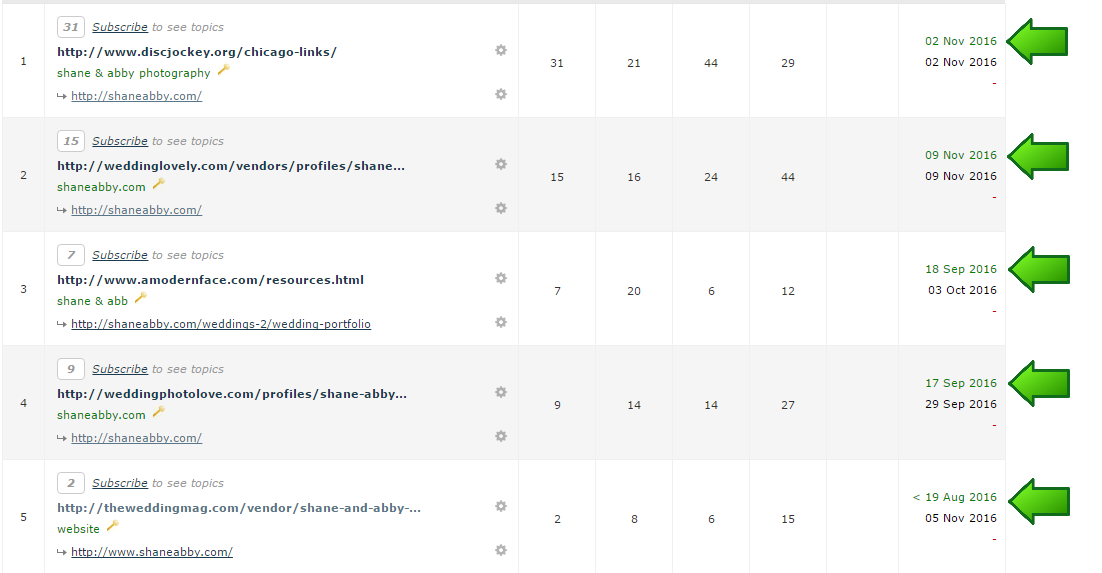 Increase the traffic to his blog posts and images.
Building high quality links to Shane's site via link outreach will spread some of the power to the rest of his site, but it doesn't matter if the images and blog posts aren't optimized.
The best way to generate organic traffic from search to your blog posts is to optimize them for the keywords that people are searching for. As a wedding photographer, you know that typically people search for a location ("Chicago") or a venue ("Millennium Park") plus the words "wedding photography" or "engagement photography."
TIP: More and more searches are being done for "venue+wedding photography" and less generic searches for "city+wedding photography" so optimizing your posts and images accordingly is crucial.
It was extremely important to communicate to site visitors and search engines what the images and blog posts were of (location+venue+wedding photography). Thus, we focused on optimizing Shane's back catalog of posts for: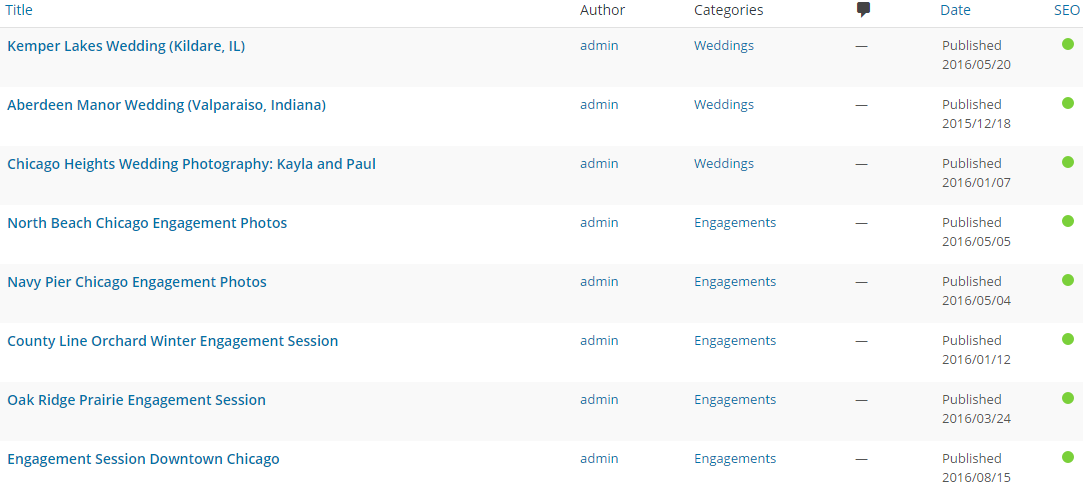 Then, we optimized Shane's images* for: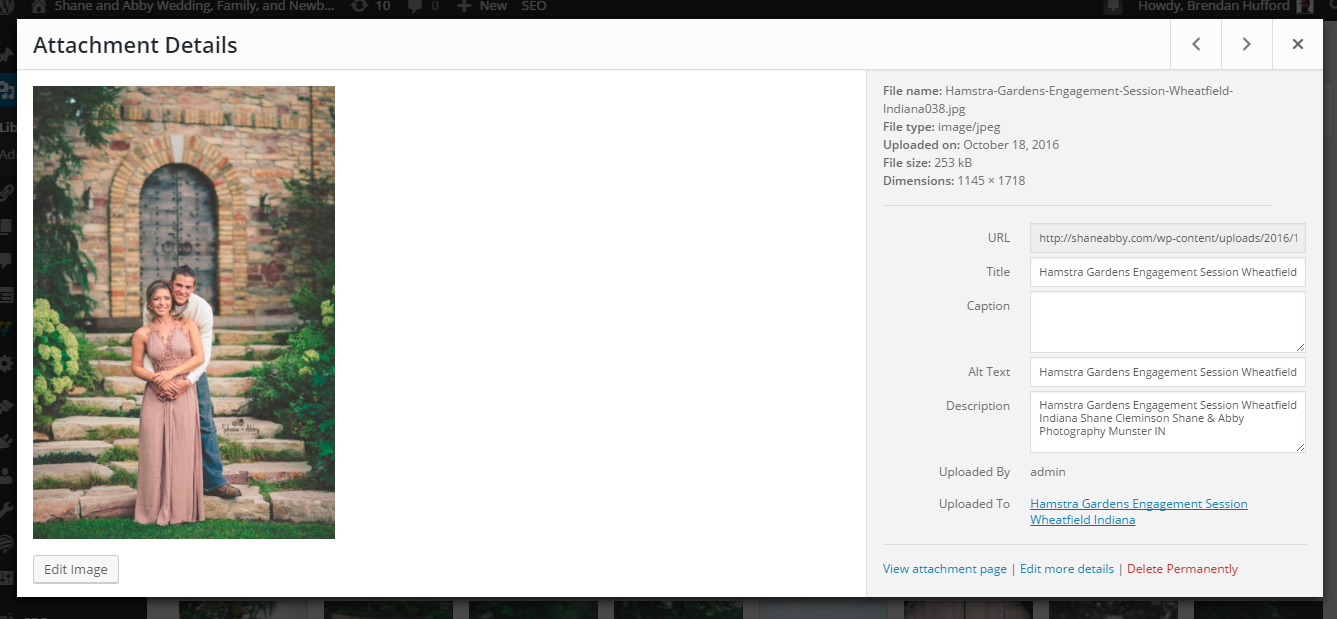 *Please note: This is extremely time consuming to do. If you'd like help doing it on your site to see a serious uptick in revenue like Shane did, click here.
Increase the number of conversions (visitor to lead) from his website.
After a deep-dive into Shane's site analytics, we discovered that there was no clear path for visitors from his site to take once they found him. Additionally, Shane already packages his work in a really smart way.
Using a "funnel strategy," we took Shane's top posts / pages and directed visitors to contact him if they were interested in hiring him or learning more.
This simple "ask" had a profound effect that you'll read about shortly.
WHAT WE LEARNED ALONG THE WAY
"I needed help. I can't be good at everything"

-Shane
One of the books that I've read again and again is the E-Myth by Michael Gerber. In the book, Michael explains that technicians are the reason most businesses fail. A "technician" is a person who thinks that because they're good at a skill, they can run a business that sells that skill.
Too many photographers assume that because they are good (or even great!) at photography, they can run a business. This is the number one most photography businesses fail.
He finally realized that, after 15 years and 700+ weddings, it was time to improve his business (and life) by hiring experts to do what they're best at so he can do the same. This single decision is what lead him to increasing his revenue by over $40k.
THE RESULTS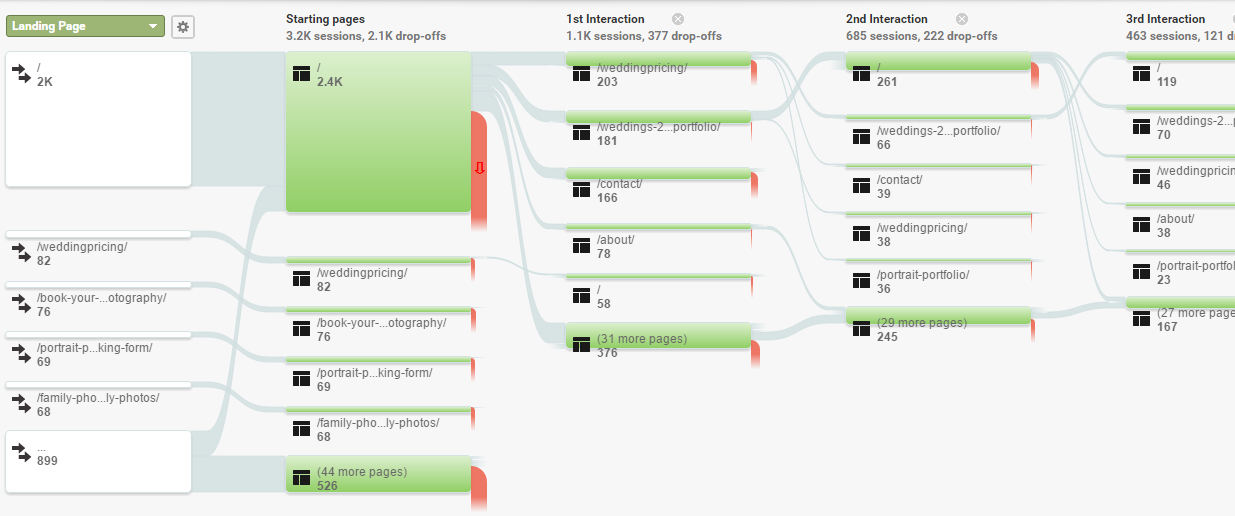 Results from ranking in Google can often take time and what Shane has experienced in terms of revenue is the unique approach we took: on-site SEO optimization, link outreach, and conversion optimization.
Conversion Results (Leads)
After two months, Shane went from getting one inquiry from his website every one week to getting up to 5 per week. He is now turning away inquiries and referring them to friends because he's already booked during certain parts of 2017.
In December of 2015, he had 12 weddings booked for 2016 and ended up completing 46.
11 months later, he has 26 weddings booked for 2017. All while increasing his prices and decreasing his hours.
Traffic Results
One of the advantages of working with a professional is understanding that larger trends are at work in terms of traffic. Every single year (see above) the nationwide searches for wedding photographers plummet from October to January.

This should mean a strong downward trend in the traffic Shane gets from Google, but his analytics show consistent traffic over this time, which is fantastic.

Because we put in the work increasing Shane's rank in search now, when the number of searches explodes in January, Shane's site will be there waiting for them.
CLOSING
SEO is hard and it's only getting harder. However, it's the most important investment you can make in your photography business, online or offline.
You have two options: You can try to replicate the work that we did for Shane yourself, or you can let a professional handle it so you can focus on photography.
If you're going to do it, get it done right. You know how to reach me.
This post was composed on November 26, 2016 and most recently updated on November 14, 2019.